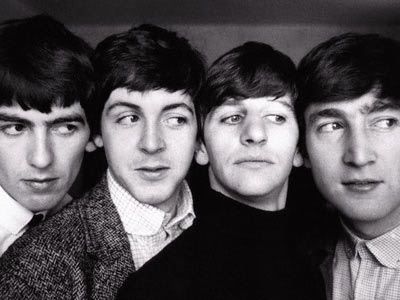 Hullo! I have some stuffs to show you!
I made a YouTube channel of my favourite happy videos for you guys. You can find it
here
.
Also, I found an awesome music website -
Pandora.com
. Just go there. It's amazing. Here's my personal station:
Jamie's Station
.
On Thursday, I finally went to the library and got
A Hard Day's Night
, which my mother and I watched tonight. It was cute, but I can't wait to see
Help!
... I can tell I will really love it. The old trailer for it is up on the YouTube channel.
I also got some books to read before I head off to college - I only have a WEEK, gah! -
The Wind in the Willows
,
Charlotte's Web
, and
In His Own Write
(by John Lennon).
♥
Jamie